Ceremonial Grade Organic Matcha | BLYSSFUL
Regular price
Sale price
$21.99 USD
Unit price
per
Sale
Sold out
We're proud to offer Organic Ceremonial Matcha that comes from Shizuoka, providing exceptional taste and beneficial nutrients. It's the healthiest way to honor your wellness journey.
Check your Wishlist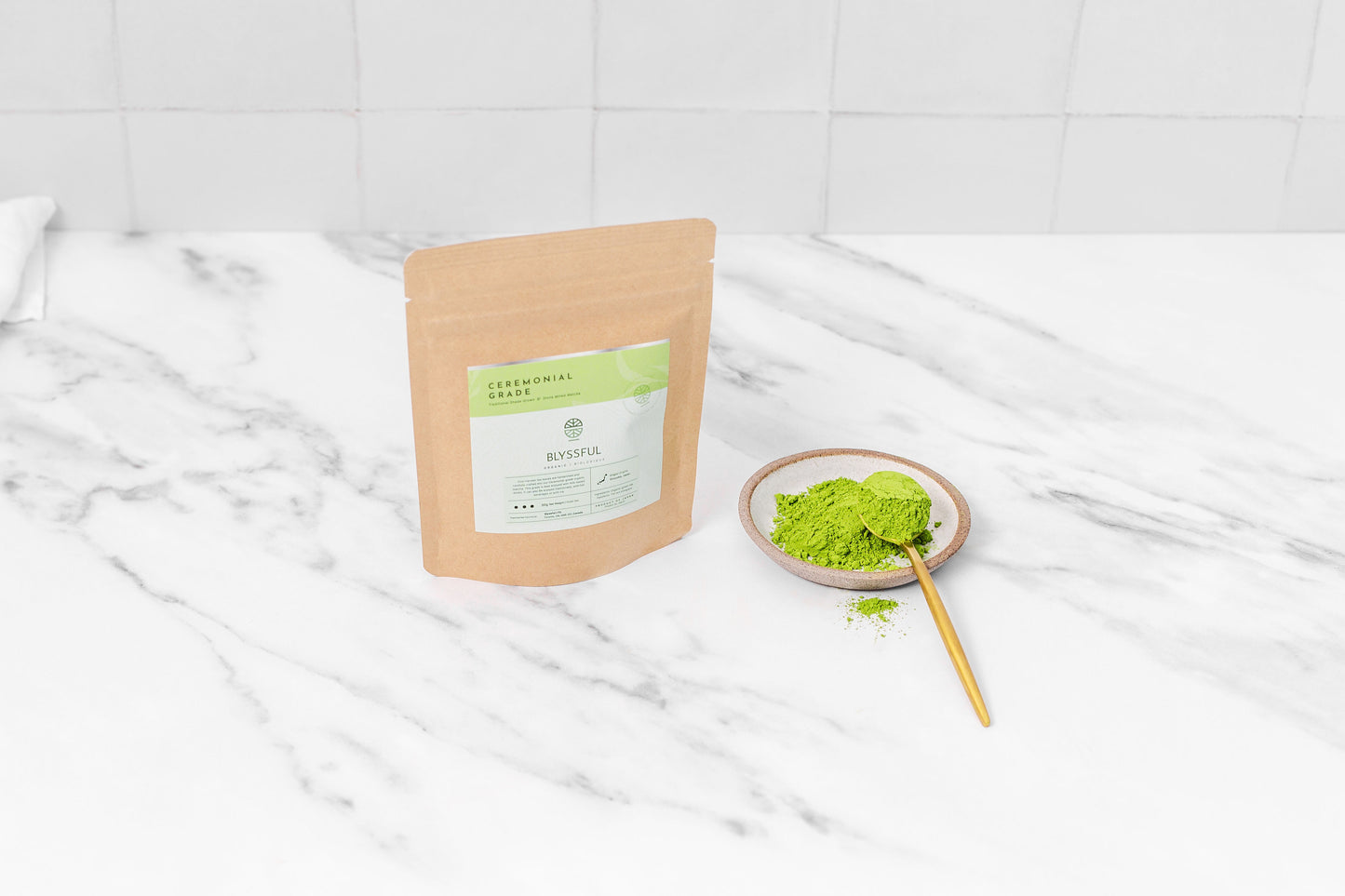 Product Description
First Harvest tea leaves are handpicked and carefully crafted into our Ceremonial grade organic matcha.
Our ceremonial grade is produced by a family-run tea house based in Shizuoka. The raw leaves come from the Mount Fuji area in Shizuoka, the No1 green tea producing area in Japan. The leaves are then moved to Shizuoka to be reviewed by the tea master to ensure the highest quality of leaves are selected to then be processed into the matcha you receive.
Most commonly used for:
Traditionally prepared matcha and latte
Origin:
Mount Fuji, Japan
Free Shipping
Over $45 instantly applied
Money Gaurantee
Within 30 days for an exchange
Online Support
24 hours a day, 7 days a week
Flexible Payment
Pay with multiple credit cards
HOW TO LIVE A BLYSSFUL LIFE
Practice gratitude
Even in our darkest moments, there is always something to be grateful for. It can be as simple
as waking up in the morning, the beauty of the sunset, or the first sip of your favorite drink. The
daily practice of gratitude helps our subconscious mind to notice what we have instead of being
upset over what we don't.
Give thanks on a consistent basis, and observe how it leads you to finding even more things to be grateful for.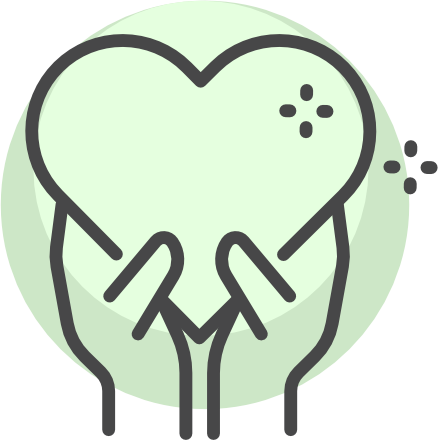 Set aside time that's just for you
Many of us have been conditioned to believe that we must always be productive with our time.
Because of this, we tend to forget or feel bad about allocating some space in our day that's
exclusively for us. Whether it's in the form of meditation, dressing up for no reason, watching
your favorite show, or spending some time in nature, set aside some time to do things simply
because they bring you joy.
You deserve it.
Intentionally nourish your mind, body, and soul
The practice of intentionally consuming things that nourish our body also contributes to the
wellness of our mind and soul. Creating a ritual around this, like drinking matcha, connects us to
the plant's nourishment and to our own self.
Reap the benefits of matcha with your own tea-time ritual that will allow you to tune into your body and take some time for rest and mindfulness. We suggest doing this in the morning so you can set your intentions for the day ahead.
Connect with like-minded people
The people closest to us have a profound impact on our lives. This is why we need to surround
ourselves with those that help us adopt empowering beliefs, motivate us to be better people,
and inspire us to believe in ourselves.
Our Blyssful community aims to do just that. Connect with a group of people committed to growth, mindfulness, and the holistic nourishment of mind, body, and soul.
Blog posts
Our minds are not naturally wired to be still. We tend to think constantly, oftentimes with intrusive thoughts that lead to anxiety and stress. Our minds are inclined to wander...

Our minds are not naturally wired to be still. We tend to think constantly, oftentimes with intrusive thoughts that lead to anxiety and stress. Our minds are inclined to wander to many places and sometimes we get overwhelmed by where it takes us. Constant thoughts take us away from the present and when not controlled, can lead to a difficult spiral. When this happens, it's important to catch ourselves and come back to our bodies and into the present moment. You may think that it's not easy to do that,...

CONTINUE READING

A lot of us spend most of our days sitting down, from working on a computer, going on meetings, and eating our meals. Sitting for long periods of time come...

A lot of us spend most of our days sitting down, from working on a computer, going on meetings, and eating our meals. Sitting for long periods of time come with several health risks due to the lack of body movement. These include back pain, an increase in blood sugar, high blood pressure, abnormal cholesterol levels, and more. Because humans are meant to be upright, a sedentary lifestyle (including sitting or laying for long periods of time) is linked to anxiety and depression, weight gain, heart disease, and even cancer....

CONTINUE READING

Meditation helps us release the fear and shame we carry within us and replaces it with love and compassion for ourselves and for others. Life in the 21st century has...

Meditation helps us release the fear and shame we carry within us and replaces it with love and compassion for ourselves and for others. Life in the 21st century has made everything within our reach. Technological advancements have allowed us to connect with people all over the world, to conveniently find information with the push of a button, and to access all of these in the palm of our hand, any time we want. While these conveniences have greatly improved the way we live, they have also created a fast-paced...

CONTINUE READING